HIGHER POWER
HYDRAULIC DOORS
®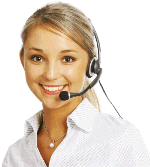 Call us Today!
DOCUMENTATION
These technical manuals have been prepared for your use. Please feel free to download any of these documents and be sure to follow the information in the documents exactly. When you install this product, be sure to follow all local codes.
If you need assistance or additional information, please contact us at:
Phone: 1-269-927-8990
sales@hpdoors.com
X
Copyright © 2023. All rights reserved by Higher Power Hydraulic Doors.
Patent #8,245,446 & #9,404,301 & #9,428,951