Smart Advantage Door Features

Does not load your building - Other doors require expensive building reinforcement, as much as $5,000 to $6,000. Our doors need only a common-framed opening.

Fast operation - Patent roller/cam door system makes the door the fastest in the industry, and it has a 3-point auto-lock safety system built into each side.

Door sizes - Custom designed to fit your opening, up to 188 feet wide and up to 40 feet high.

Simple straight-up/down hydraulic operation - Works with a low power, low pressure, hydraulic two-cylinder system. The pistons push straight up so there are no horizontal stresses to bend the cylinders.

Head room - The door opening loses nothing horizontally, but does require 6-1/2" of head room depending on door size.

Bolt-together construction - Because the door arrives as bolt-together parts, the shipping package is small, usually 2-1/2 feet wide by 2 feet high by the width of the door. Large doors come in bolt-together sections.

Starts by moving straight up and unlocks automatically at the same time - When opening, the door moves straight up 4 to 6 inches. This breaks the door loose from snow and ice, and eliminates problems of frost-producing ground heave and unlocks the door automatically for you.

Energy-saving weather seals - Door has rubber weather seals on the top and bottom, and double seals on both sides.

Wind loading - Normally 115 mph, but can be designed to meet your local codes.

Stiffening truss - Positioned mid-point on door to allow complete snow removal and easy access to pass-through door.

Electrical power required - 240VAC single phase or 460VAC three phase, or 12 to 24-volt DC.

What you get - Everything to make and operate your door except the outer skin and trim and the hydraulic oil. Shipping and installation assist are extra.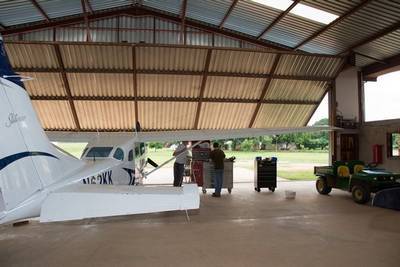 Click to Zoom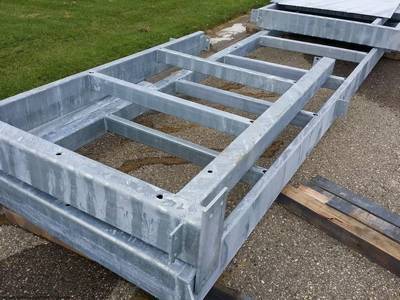 Click to Zoom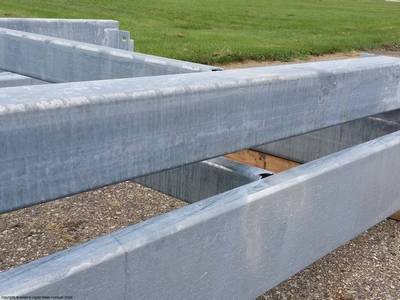 Click to Zoom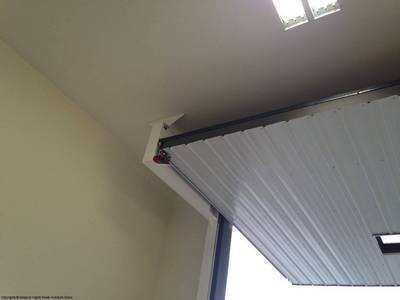 Click to Zoom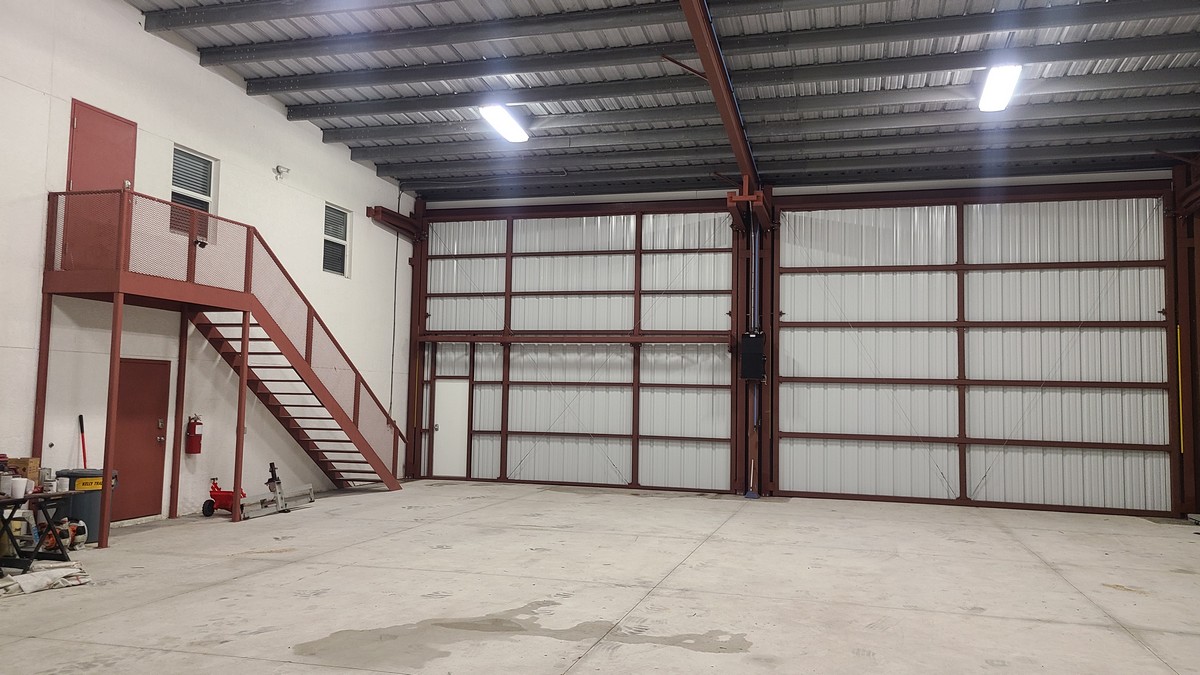 Click to Zoom
Copyright © 2023. All rights reserved by Higher Power Hydraulic Doors.
Patent #8,245,446 & #9,404,301 & #9,428,951