Building Details
Every door is carefully manufactured to fit into a precise clear opening. Our hangar door is ideal for retrofitting existing buildings. Unlike Bi-fold doors and other hydraulic doors that require an expensive framed opening that is part of your building cost. A Higher Power Door requires nothing more than a common framed opening - and that is saving you hundreds if not thousands of dollars.
Whether you design your building for small aircraft storage or as a large commercial aircraft hangar, our doors will fit your building as if they were part of the original design. You need to ensure the security of your hangar or storage building, but you also want fast and easy access. We build Higher Power Doors with that in mind.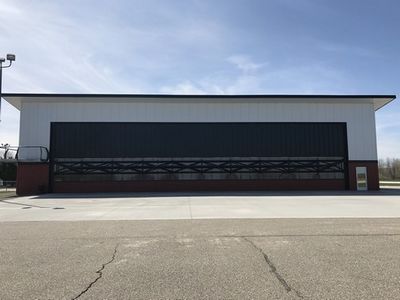 Click to Zoom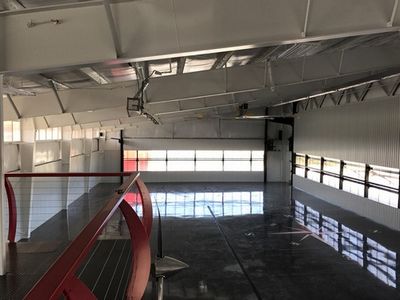 Click to Zoom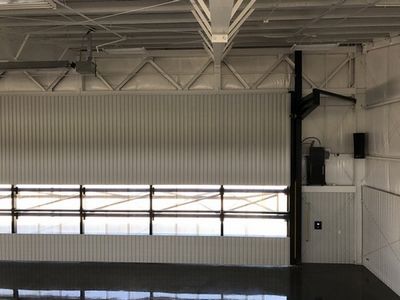 Click to Zoom
These hangar doors are completely self supporting. There are no vertical or horizontal loads to stress your building where bi-fold or conventional one-piece hydraulic doors do. Our patented cam and roller technology glides and rotates the door open making sure your hangar door rides smooth at an unbeaten 24-40 seconds open/close speed.
Assembly
This hangar door system can be assembled quickly because the door arrives as bolt-together parts. The shipping package is small, usually 2-1/2 feet wide, by 2 feet high, by the width of the door. Large doors come in bolt-together sections. Also, the customer can choose how to power the door. Electrical power required can be 240 volt AC, or 12 to 24 volt DC. All fittings and weather seals are provided. Every Higher Power Door is built to engineering specification. We do ask that you ensure the door we quote you is built to the wind load category that your zone requires.
Built for easy access
Cylinders mount inside the slide column and gives your structure the side clearance and open vistas you want. The Hydraulic Door cylinders attach to its own framing and are hidden within the vertical columns. There are no hinges to wear out or repair and this hangar door design doesn't impose vertical or horizontal loads on your structure.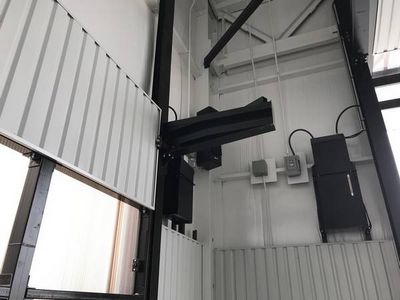 Click to Zoom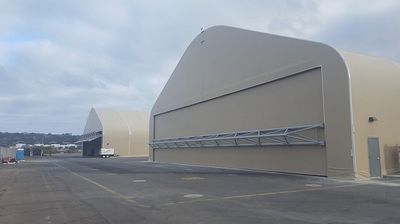 Click to Zoom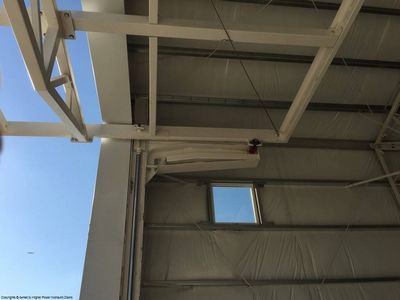 Click to Zoom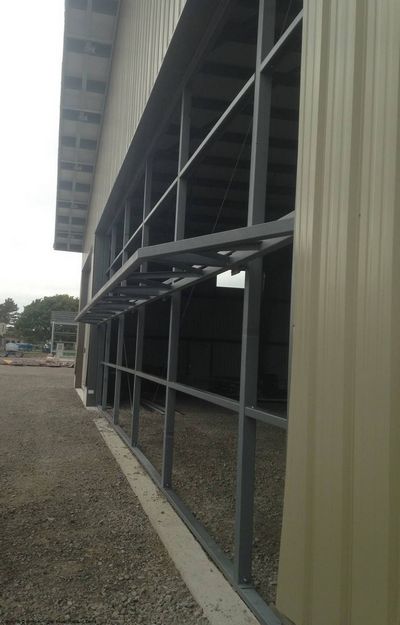 Click to Zoom
Copyright © 2023. All rights reserved by Higher Power Hydraulic Doors.
Patent #8,245,446 & #9,404,301 & #9,428,951