About Us
Family owned and operated in the construction industry for over 30 years. We are located in Benton Harbor, Michigan. Higher Power Doors is a family owned and operated company since 2009. Before then we fabricated and erected pre-engineered metal buildings. In that time of pre-engineered metal buildings, we built several aircraft hangars for our clients.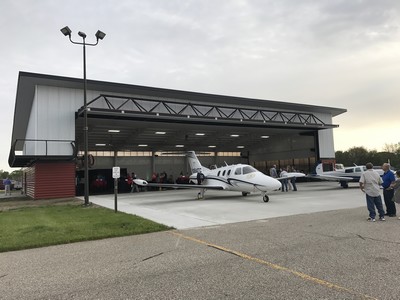 It has been said "Necessity is the mother of Invention" and we were always met with the same recurring problem concerning the hangar doors. The hangar door suppliers would indicate all that was needed for the door installation was a "simple framed opening". We realized as the metal building provider that we would have to supply an extra steel header and horizontal supports of which our clients at the time were not willing to pay for. In this was the seed for Higher Power Hydraulic Doors and the cultivation of this idea came from a Higher Power.
Higher Power Hydraulic Doors has turned out to be the premier hangar door manufacturer on the market today because they were designed to be that way. It became apparent that there was a great need for a door that does not put additional stresses on the building, just to hold the door up. After much thought and inspiration, a new door concept emerged, the Higher Power Hydraulic Door system.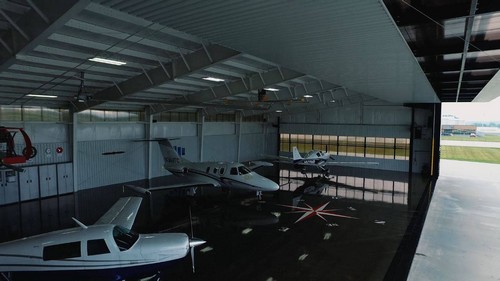 Click to Zoom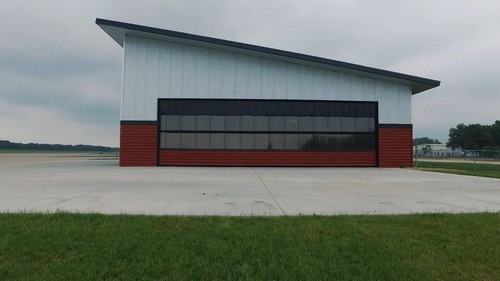 Click to Zoom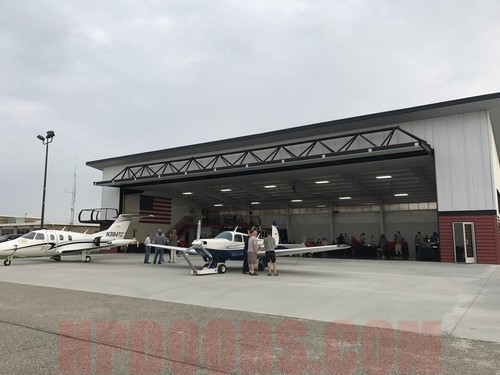 Click to Zoom
THE OWNERS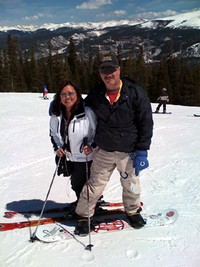 We believe that God gave us the ultimate gift of Jesus Christ, His Son. Second, that He gave us this hangar door concept to share with you. Thank you for considering our product.

Roland & Linnea Betker
Copyright © 2023. All rights reserved by Higher Power Hydraulic Doors.
Patent #8,245,446 & #9,404,301 & #9,428,951